Written by: GoInsuran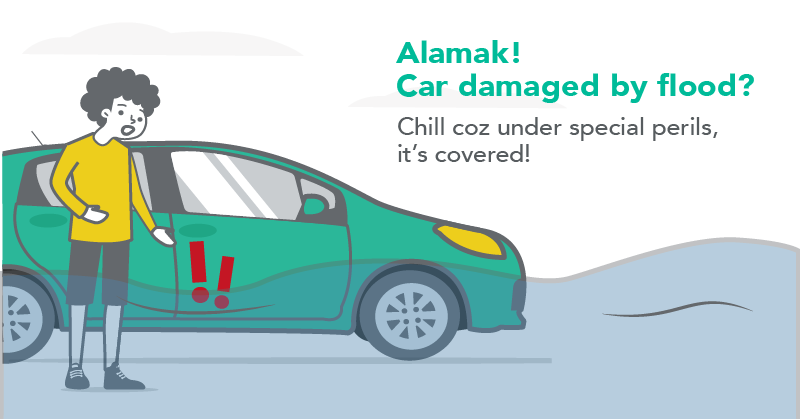 General Information 

The continuous rain in Dec 2021 is one that will not to be forgotten anytime soon. It caused massive floods that crippled the Klang Valley and parts of the peninsula. It was truly disheartening to see so many fellow Malaysians forced to evacuate their homes. In addition to damaged household items, the floods damaged cars and other vehicles. Some were submerged for days! 
Apart from the physical and emotional stress, there's also the financial hit. General Insurance Association of Malaysia (PIAM) said that it estimates payout from claims as a result of recent severe floods could total RM3 billion. However, this is for those whose insurance covers the damage. They also said that only 4% of people nationwide purchased flood insurance coverage, with motorists being underinsured from natural disasters. 
Many opted not to cover because it is seen as additional cost, but insurance isn't about what can be predicted to happen. It is to cover the unforeseeable, which could happen over a period of many years.  
The term to look out for is this – Special Perils 
There are three main types of car insurance, and then there are add-ons. Special perils is an add-on cover, which covers your car against loss or damage caused by natural perils (natural disasters).  
Special perils cover include floods, storms, typhoons, landslides, or sediment. Do note that special perils coverage would depend on perils covered by insurance companies.  
Do I really, really need special perils coverage? 
If you've seen or experienced flash floods in (or close to) the area you're living in or have been caught in one, then we'd advise you to include special perils cover. The compensation from the insurance company can ease your financial burden (if any), in the event the floods damage your car.  
A fraction of your car's cost = total peace of mind 
For a small fee relative to your vehicle's value, you could save yourself from having to pay a big sum for repairs due to flood damage. Many insurance companies provide special perils coverage for a certain fee.  
It is calculated based on a rate against the vehicle's agreed or insured value. The rates for special perils coverage usually do not exceed 1%. It could range from 0.15% to 0.5%. As the rates are applied on the sum insured, you'll need to pay more if the amount insured is higher.  
As for the claim payout amount, it also depends on the sum insured for your car. The special perils add-on could also cover repair costs due to damage by any of the natural perils. However, this is subject to insurance companies' policies.  
Okay, I want to add special perils when I renew my motor insurance! 
That can be easily done! When you next renew your car insurance, remember to inform the insurance company's personnel that you want special perils add-on. They'll factor it in as part of the renewal cost. If you agree to the total cost, then proceed to payment. Easy peasy!  
Save on repair costs, save on heartaches 
Nature is unpredictable, but an add-on protection can provide greater peace of mind and ease financial strains when you need it most. We'd advise all car insurance policy holders to review their current coverage to ensure they are adequately protected for natural disasters like flood, which is sadly occurring more frequently.  
Where to get an insurance quote on motor insurance? You've come to the right place! Just click here to get an insurance quote on car insurance policy renewal and special perils add-on.