At GoInsuran, we recognize the significance of seamless renewals. Our meticulously crafted system is designed to simplify the renewal process, ensuring a hassle-free experience. With our user-centric interface, extending your automobile insurance becomes a smooth journey, free from unnecessary complexities. By choosing us for your renewal needs, you gain access to a host of premium benefits.
WHY GOINSURAN?
Quickly and effortlessly compare prices from top insurers in

one glance.

Get

live quotes

from up to

12 leading insurers

.

Renew your car insurance

as fast as 3 minutes

.

Trust our reputable service for a secure renewal process,

backed

by the esteemed Tan Chong Group.

24/7 support

for roadside assistance.

Genuine parts replacement and paintwork warranty.

Enjoy extended betterment charge waiver and keycare cover* (applicable to Tan Chong car brands only).

Secure fair compensation with 100% agreed value.
Special offer for AUTO2U User
As an exclusive offer, AUTO2U customers can now enjoy an additional discount by using the promo code GOAUTO2U during their car insurance renewal. Our partnership with AUTO2U enhances your car experience with a special deal, amplifying the rewards of your renewal experience.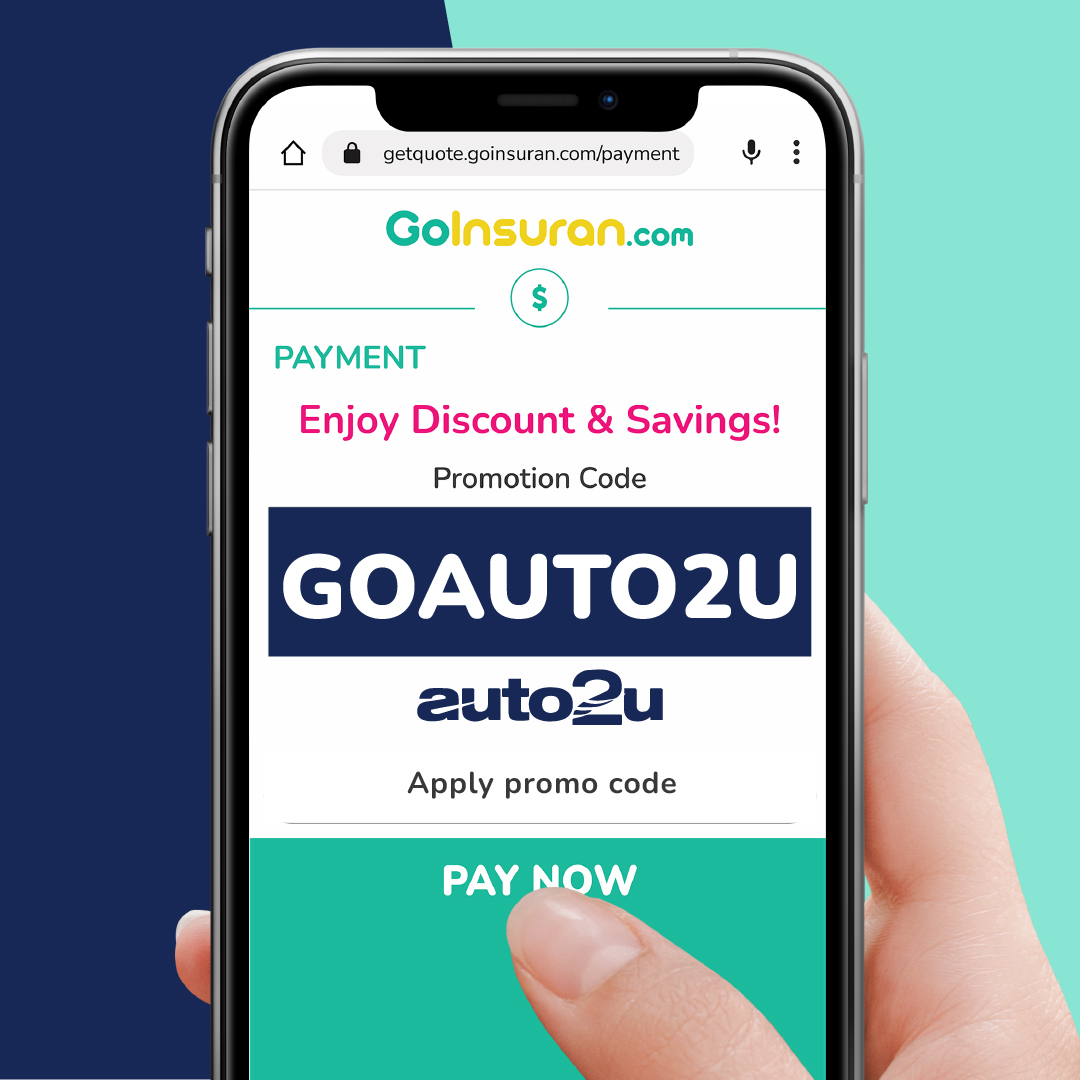 How to enjoy extra savings:
Enter your car and personal details.
Customize your renewal by selecting benefits and choosing the insurance price from Malaysia's top insurers. 
For extra savings, enter the promo code GOAUTO2U during payment checkout. 
It's as straightforward as that! Renewing your car insurance has never been this convenient. 
Discover AUTO2U, your ultimate destination for all automotive things. From car care to accessories, find everything you need to enhance your ride. With 15 years in the industry, AUTO2U curates' top-notch products and delivers unbiased reviews. Join AUTO2U in creating a happier car community.