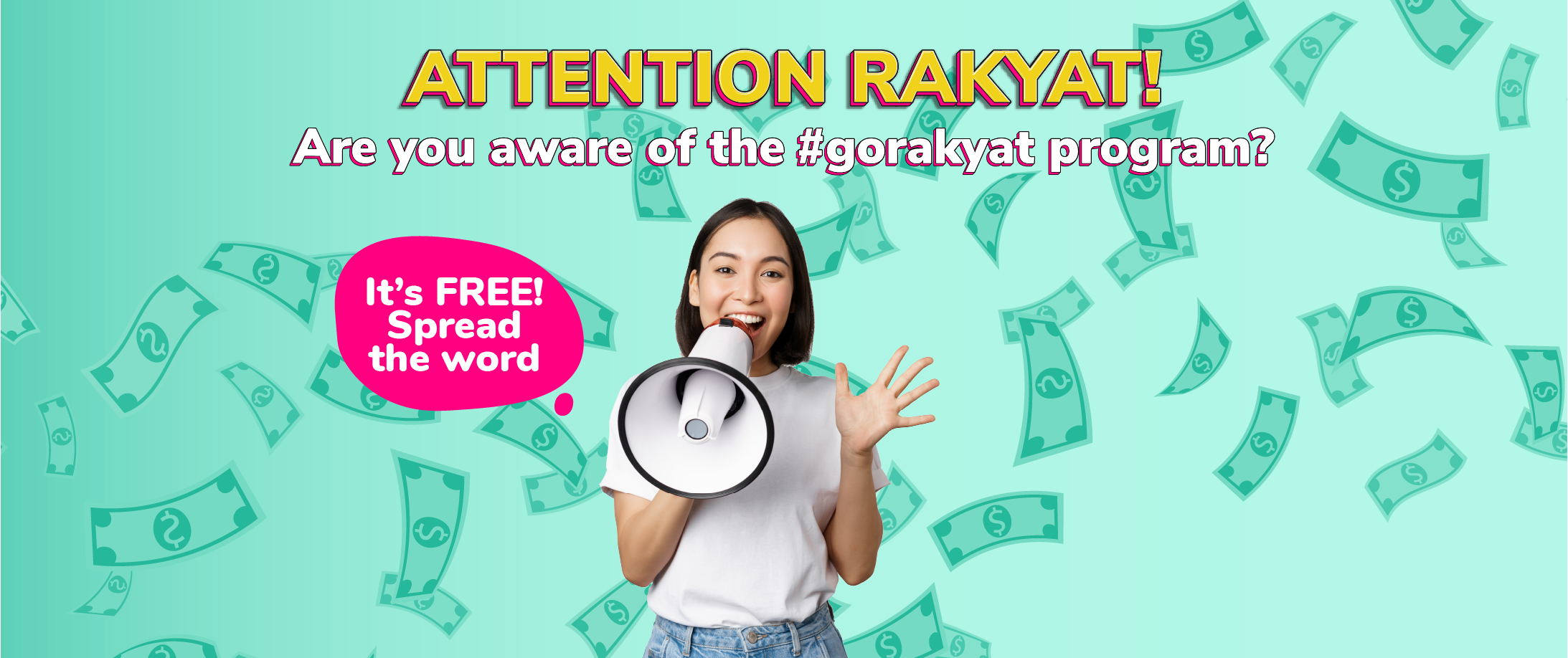 GoRakyat program is a part of the marketing initiative of GoInsuran Ambassador Program to promote, educate and create a source of income for Introducer and Merchant from referral fee(s).
What are the benefits of #GoRakyat?

Merchant get to enjoy partnership 3% referral fee(s) of the insurance premium / takaful contribution sum for each successful sales transacted through GoInsuran Platform.

Introducing GoInsuran to a merchant
Register as an Introducer via online form to secure Introducer Code (IC) max 2 characters

e.g., your name is Anna Kim, so the 

IC would be AK. Prefix "X" is automatically added with your IC, your final IC is

XAK.

  
Introducer to identify merchants that will be onboarded with GoInsuran and provide IC to the merchant.
Introducer must ensure merchants register and complete Merchant Participation Form with IC to secure Final Merchant Promo Code (FMPC).
Introducer to disseminate starter kit to the merchants.
Promote GoInsuran.com by displaying GoInsuran sticker or simply through your social media channels.​
Click Merchant Participation Form to register.

​

Create a preferred 5 characters Promo Code (e.g., SHELA)

​

Your Final Promo Code (FPC) will be sent to you via email / WhatsApp

​

Write down your FPC on stickers provided.

​

Start promoting or displaying GoInsuran.com 

​

Referral fee will be paid for each successful Sales transaction
​