Written by: GoInsuran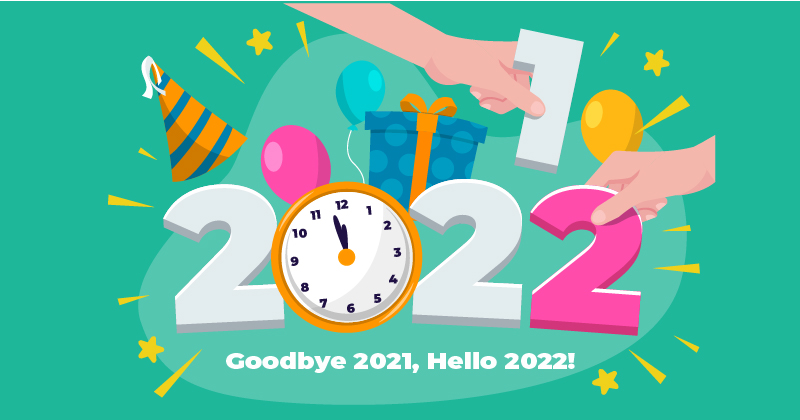 The past two years has taken us on a rollercoaster of various MCOs, and along the way, we had to adjust to a new norm. Then, as countries began to open its borders, we saw light at the end of the tunnel, but another COVID-19 variant said, not so fast! Restrictions were reintroduced, and travel plans had to be extremely flexible to adapt to the ever-shifting, but necessary, regulations. #KitaJagaKita
If you're planning for road trips within Malaysia, remember to check that your road tax and car insurance are still valid! It's a major offence to drive without them, or with expired ones.
Changing with the times
During the pandemic, traditional shopping became difficult, and even scary. People were increasingly inclined to purchase or transact online. COVID-19 fears aren't going away overnight. We are and should still be cautious. Bearing that in mind, GoInsuran made a resolution, and that was by new year's eve, there'll be a new look for GoInsuran.com!
Now, as we welcome 2022, new year's resolutions are on the horizon! So, if one of your new year's resolutions is to procrastinate less and be more productive, GoInsuran can help you out… at least in terms of renewing your car or motor insurance online. It's quick and easy!
Say hello to the trilingual GoInsuran website
Be it English, Bahasa Malaysia, or Chinese, we've got it covered! Serving a melting pot of people in Malaysia, GoInsuran provides the language selector tool so that Malaysians are able to use our website with greater ease in their preferred language. This feature is located on the top right-hand side of the navigation.
Apart from the language selector feature, GoInsuran makes it easier for you to manage all your insurance needs online. From car insurance to travel insurance, it's all designed to make it easy to purchase or renew online.
Plus, you can get live quotes from 13 insurers, be able to compare prices at a glance, enjoy hassle-free renewal or purchase, and free delivery for road tax!
It's easier to find GoInsuran.com too!
With multiple languages available, you're likely to be able to find us in Google Search in the event you forgot our brand name. Google Search itself is available in 123 languages!
Getting in touch with us is also a breeze. Just click on Chat With Us function to communicate with us via WhatsApp, or fill in the Contact Us form. Easy peasy!
Have a safe and happy new year, and we hope that you'll enjoy using the new GoInsurance website, as much as we've enjoyed designing it for you!