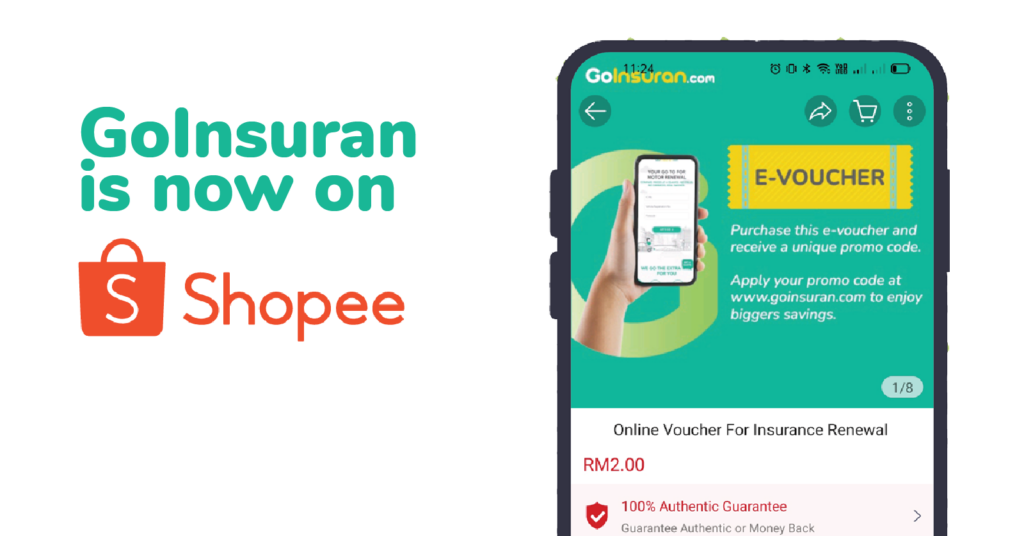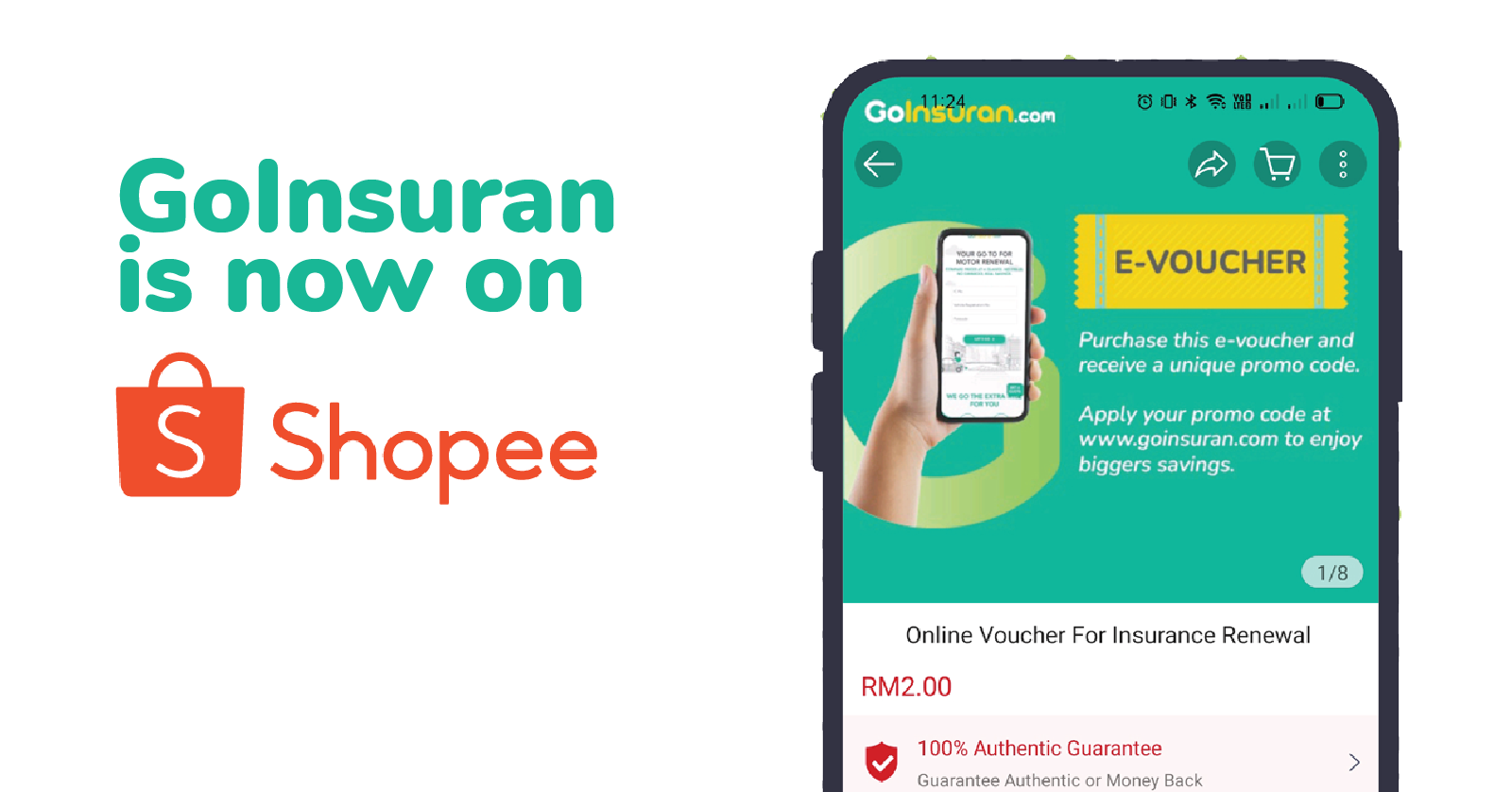 GoInsuran is making it easier for all to purchase and renew insurance! We've collaborated with Shopee and the result? An official store on Shopee, Southeast Asia and Taiwan's leading growing e-commerce platform.
Joshua Yong, Head of Tan Chong Insurance Business Stream shared, "The current offering is just the beginning; we are already planning for more exciting items to be made available in the near future. So, continue to watch this space!"

This exciting collaboration heralds an exciting new chapter for GoInsuran and everyone who seeks a convenient way to shop, purchase and renew insurance products in just a few taps on their mobile phone. From travel to medical, home to car, it's available for purchase on Shopee.
Shopee shoppers can now buy GoInsuran exclusive vouchers online. More than 24,000 special unique vouchers will be available in the GoInsuran official store, beginning March 2022.
—
Save 5% on online insurance renewal
Get GoInsuran e-vouchers and save 5% on an insurance renewal. Each e-voucher cost only RM2. Purchase now
Variety of insurance products
Need #GoTravel, personal accident, houseowner & householder or medical insurance soon? Just drop your details and we'll be in touch shortly! Purchase now
Car insurance & road tax renewal
When it's time to renew your vehicle's insurance and road tax, check GoInsuran on Shopee and choose from 2 options.
Our GoInsuran Customer Experience Agent will call you directly to provide you with quotes, and assist you with the renewal and road tax process.
Compare price and renew directly in this website with promo code GOSHOPEE.
Tip: Be sure to check out the add-ons, such as special perils to cover flood damage and more. Purchase now
Here's how you can get the promo codes or drop your details!
Step 1: Complete the purchase
Step 2: Go to Shopee's homepage​
Step 3: Go to Notification page​
Step 4: Look for Shopee Updates​
Step 5: Get your unique promo code and use it upon checkout to enjoy instant saving! ​OR drop your details to get in touch with our CX Agent.
For more info on GoInsuran's latest offerings on Shopee, visit www.shopee.com.my/goinsuran_os. If you don't have the Shopee app yet, download it FREE on the Apple App Store and Google Play Store.
See you at Shopee!