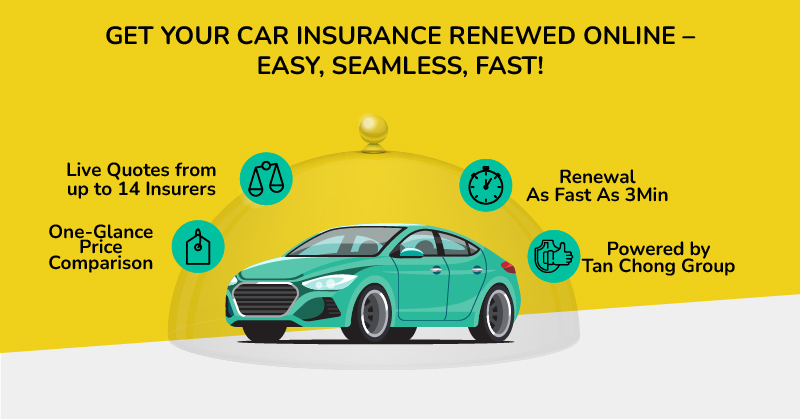 By the time you're done reading this article, you could've renewed your car insurance. Yes, that's how quick and easy it is to renew your car insurance with GoInsuran.com.  
No queues.  
No hassles.   
No need to leave home.  
No traffic jam.  
No parking problems.  
Of course, you'll need to renew your road tax along with your car insurance. You can do both at GoInsuran.com, Winner of the General Insurance category (Digital) in the Malaysian Technology Excellence Awards 2022!  
Did you know? GoInsuran.com is one of the top three aggregator platforms that allow you to renew car insurance, even with more than 2 months' expiry.  
All it takes is 3 steps, and 3 minutes.  
Fill in required details here: https://getquote.goinsuran.com/get-quote-car-insurance/ 
Compare up to 14 quotations from car insurers. 
Select and pay!  
Yay! Your car insurance is renewed. That's why our customers love renewing their car insurance and road tax with GoInsuran. It's thanks to GoInsuran's frictionless buying journey, with its real-time LIVE price comparison where they can access up to 14 car insurance options at one glance. 
So many payment options too! 
Remember the frictionless purchase journey? Yes, it's hassle-free payments via: 
e-wallets (GrabPay, Touch 'n Go, Boost) 
GoInsuran Easy Payment Plan (EPP) 
GoInsuran Buy Now Pay Later (BNPL), a partnership with Atome 
GoInsuran also provides awesome Betterment 
Betterment refers to the sum that motorists have to bear when the damaged part of the vehicle is replaced with a new original part. 
10 years of Betterment for Tan Chong brands of cars (Nissan, Renault, Infinity, JMC, GAC)  
7 years of Betterment for other car brands
What else does GoInsuran offer?  
High tow truck cover limit, with 24/7 RSA (Roadside Assistance) 
We accept commercial-use vehicles AND company-registered vehicles! 
Oh yes, GoInsuran also offers a whole spectrum of insurance coverage to match your lifestyle. If you travel, own a home, or care about your health and safety, GoInsuran will have you covered.  
Check out GoInsuran's range of lifestyle products: 
Regardless of your insurance needs, remember to GO for GoInsuran. Semua ada.  
The best part? The purchase process is super senang. super fast and super convenient! 
Related articles: